Ross Jamie Collins to be conductor-in-residence with the Iceland Symphony Orchestra
British-Finnish conductor Ross Jamie Collins has been chosen as the next conductor-in-residence with the Iceland Symphony Orchestra for the 2023-24 season.
Ross Jamie Collins has already garnered attention in the music world for his outstanding musical gifts and great charisma. He recently made his conducting debut with the Philharmonia Orchestra London in a programme with star violinist Randall Goosby, conducted the San Fransisco Symphony in its innovative SoundBox-series and returned to Turku Philharmonic following a successful debut in 2021. Additionally, Collins conducted the Iceland Symphony's New Year's Viennese concerts in January 2023. He is currently Salonen Fellow at the San Fransisco Symphony, where he works as assistant conductor to Esa-Pekka Salonen and recently graduated from the Colburn Conservatory in Los Angeles. In addition to the San Fransisco Symphony, Collins has assisted Salonen with such orchestras as the Philharmonia Orchestra London, the NDR Elphilharmonie Orchestra in Hamburg, Helsinki Philharmonic Orchestra, Orchestre de Paris, Houston Symphony and the Philadelphia Orchestra.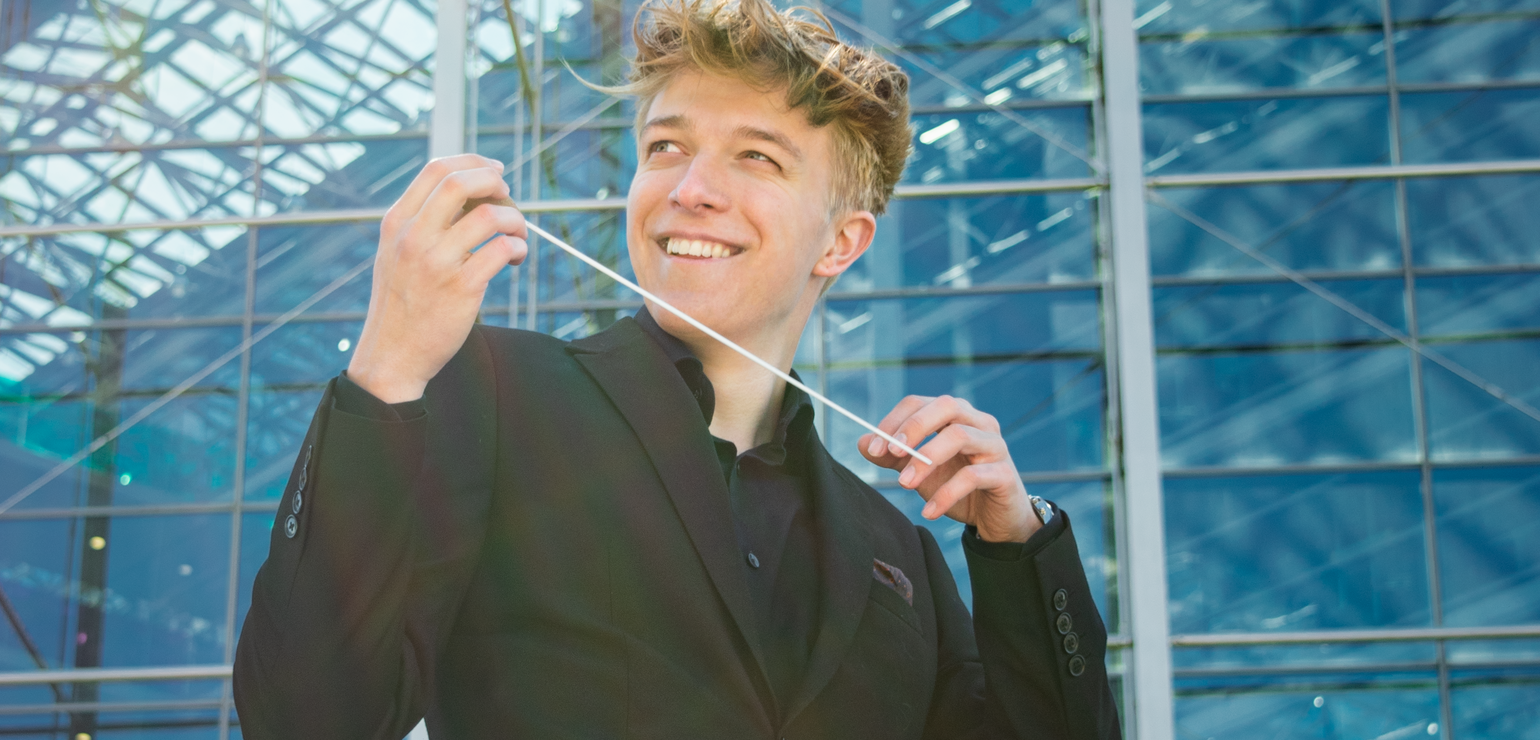 Ross Jamie Collins will conduct a variety of concerts with the Iceland Symphony in the coming season, including the family concerts for Reykjavík's annual Culture Night, the Little Baton series and Christmas concert, several school concerts, as well as conducting the annual Dark Music Days concert, where Icelandic contemporary music takes centre stage. Additionally, Collins will work closely with chief conductor Eva Ollikainen as assistant conductor for some of the season's great symphonic highlights, including Bruckner's ninth symphony and Mahler's third symphony.
I first saw Ross conduct in a competition when he was 17, in repertoire ranging from Haydn and Strauss to contemporary, and I was instantly enormously impressed by his natural talent and ease on the podium. Young conductors need platforms where to develop their skills and I am proud that Iceland Symphony Orchestra provides such an opportunity for highly gifted young conductors. Wishing Ross a warm welcome to the Iceland Symphony Orchestra family! "
said Eva Ollikainen, Chief Conductor and Artistic Director.

Born in Nottingham, Ross Jamie Collins moved to Helsinki at the age of seven and studied conducting with the great Nestor of Finnish conducting, Jorma Panula at Panula Academy. He also studied with another of Panula's former students, Klaus Mäkelä, currently music director of the Orchestre de Paris and chief conductor of the Oslo Philharmonic. Ross Jamie Collins founded his own orchestra, Symphony Orchestra ROSSO, in 2017 and conducted his first full symphonic concert at age 15. He received third prize in the VII International Jorma Panula Competition in 2018.
I am thrilled to have the opportunity to join the Iceland Symphony Orchestra as Conductor-in-Residence. From my first meeting with the orchestra, the atmosphere created by the musicians made Reykjavík feel like home. I cannot wait to return to Harpa Concert Hall to share more music, smiles and laughter with the fantastically inspiring ISO."
said Ross Jamie Collins.